HEART STRINGS FOR HEROES - 2018 HONORS CRUISE
US MARINE ~ DILLON J. SEMOLINA
GOLD STAR MOTHER ~ LISA DE LA CRUZ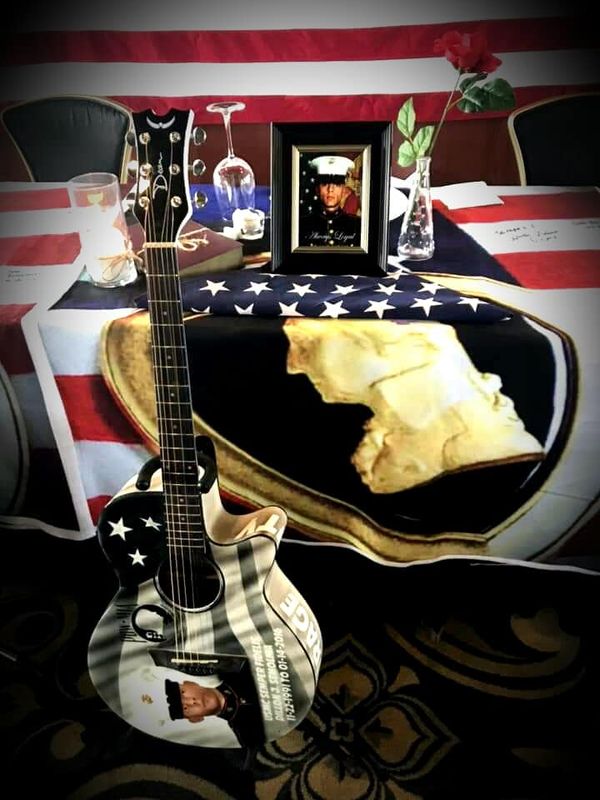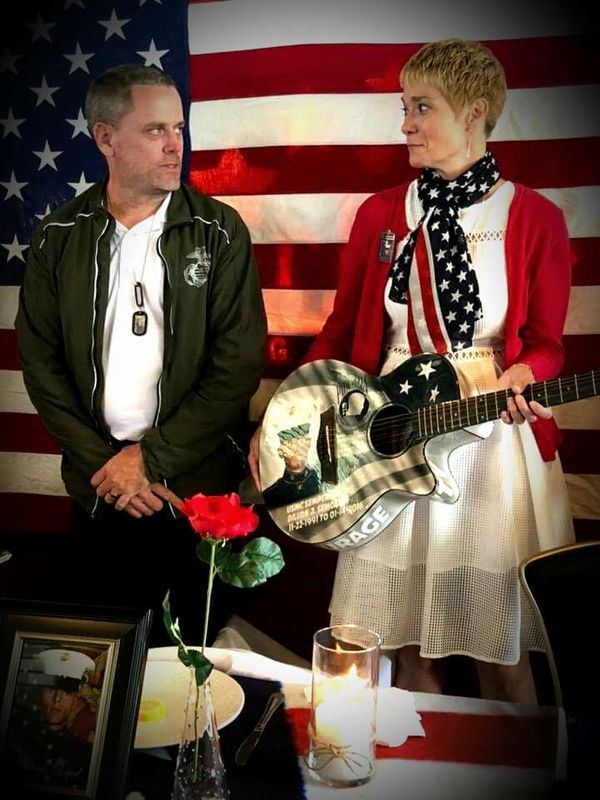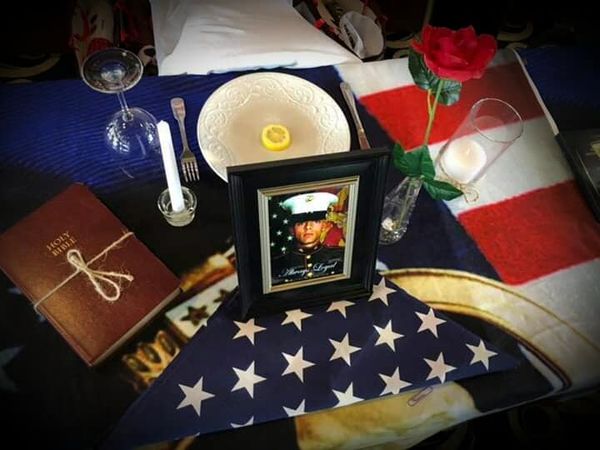 HEART STRINGS FOR HEROES
2016
HONORS CRUISE NOMINEE
- MICHAEL JERNIGAN -
(Purple Heart Medal Recipient - Marine)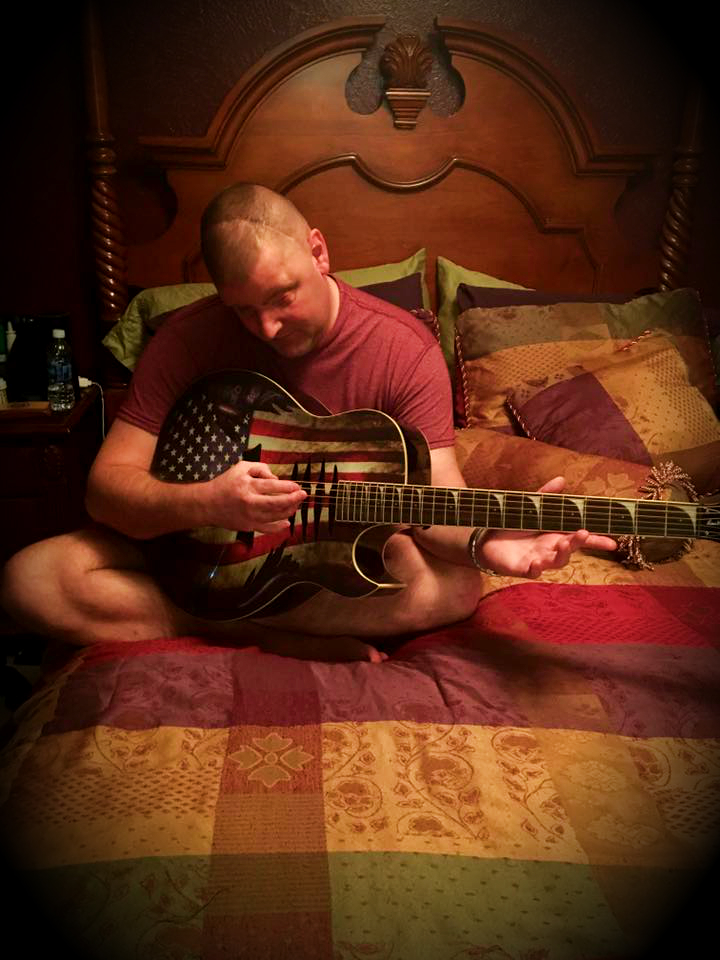 Michael at his home with his Instrument of Healing from Heart Strings For Heroes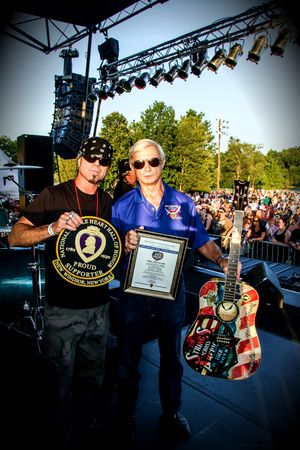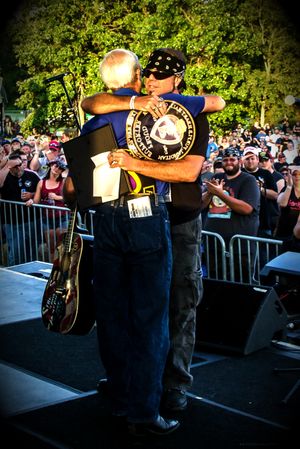 Honoring
Purple Heart Medal Recipient
MICHAEL MESCAVAGE
-
With
LOVE
HONOR
MUSIC
-
We give theses
HEROES
the
WELCOME
and
HEALING
long
overdue,
that they
never received
coming
home from
WAR

The
Heart Strings For Heroes
Foundation
HEART STRINGS FOR HEROES
Honoring Purple Heart Medal recipient and American Military HERO, MARINE
- Michael Delancey -
Onstage , July 5th - 2014 - Pinellas Park FL. 
Michael was hit by a sniper in Iraq and was permanently paralyzed. He has gone on to places like Haiti to help feed people in need. This TRUE HERO keeps on giving & it was a GREAT pleasure to present him this Instrument of Healing.
LOVE - HONOR - MUSIC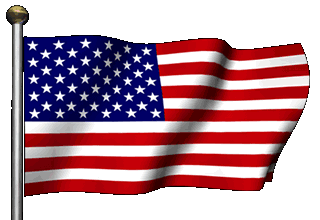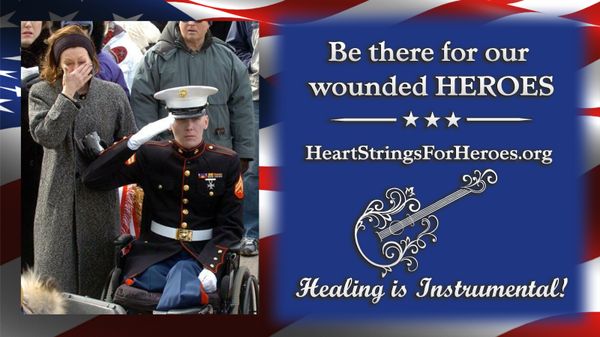 A letter of appreciation from our Heroes:
Thank you for everything you guys do for your country
and all you do for our wounded brothers in arms
it's heroes like you...true patriots like yourselves that make all the difference.
Best wishes to you and yours
respectfully
SSG Paul S Drum
Combat Veteran OIF 07-08, 09-10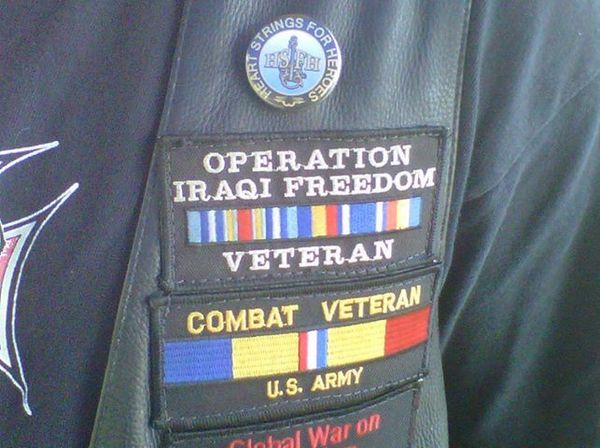 -
Heart Strings for Heroes
Thank-you for your interest in Heart Strings for Heroes,
a non-profit foundation, founded by
International Recording Artists and Family
Members of Purple Heart Honorees of the
United States Armed Forces.

The purpose of this foundation is to provide
healing with the gift of MUSIC,
to our Military, Firefighter and Public Service
Heroes, who have been injured in the line of duty.

It is our duty to assist in their rehabilitation,
both mental and physical, through music therapy
and national music events to honor and build self worth
onstage in a loving, community supported enviroment.

Heart Strings for Heroes, provides FREE Instruments
such as guitars, to these BRAVE men & women
who have sacrificed everything for our safety & freedom!

A simple musical instrument, has been proven
time & time again, to help improve motor skills from injury.
The guitars we bring to our Heroes, have also
helped with depression & prevented suicides.
Music is a Miracle Worker!

HEART STRINGS FOR HEROES, tours the United States,
in co-operation with International Recording Artists, Celebrities
and our Amazing Sponsors... planning &
holding Concert/Community Events to Honor & Present these
Instruments to our Heroes.
A gift such as music, to an injured Hero, 
is not only a thank-you for their bravery...
it saves their lives....the lives of the very HEROES who protect us.
Wade Sabourin
We welcome you to HEART STRINGS for HEROES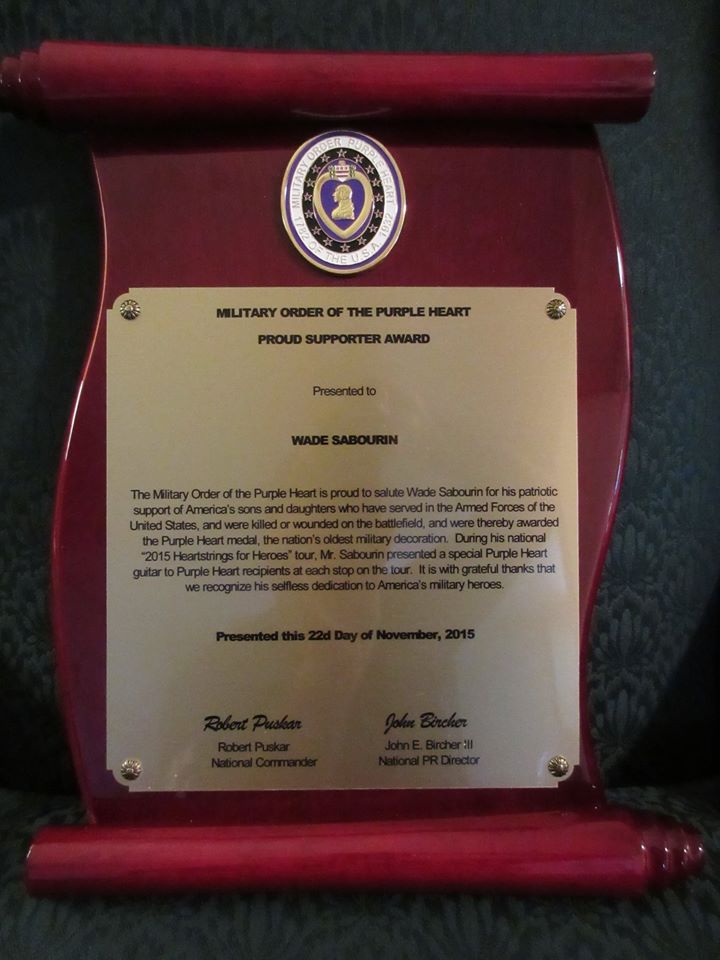 "I Get By With A Little Help From My Friends "

- John Lennon -